Business Growth = Strategy + Action, Not One or the Other
Hello. What's going on? Another day of wonder and opportunity. 
I'm learning lots about running as I train for the marathon.
Perhaps the #1 thing – for me – is to look down when running up hills.
Generally, you look ahead, you see.
It makes you more upright, which is a better posture for running.
But when you're running up a steep hill, you look down.
Or, in my case, any kind of hill. I hate hills.
You focus on the next few metres of tarmac… head down, cracking on… whilst still having an awareness of what's going on around you.
So you can appreciate how lucky you are to be running in nature and stay safe.
You can't rely on your ears with all the electric cars zipping about these days.
Then there are cyclists and what not.
You need to be able to do BOTH.
Focus on hard, important stuff and appreciate the bigger picture.
One without the other is just half the battle.
You'll either get tasks done but you won't know what they're moving you towards, or you'll have a clear goal but aren't doing the work to get you there!
Life's too short to operate at 50%.
Which is why part of our coaching service includes making you a productivity machine.
If any of the following rings a bell with you, get in touch: 5pm comes about and you haven't done what you wanted to.
Your marketing isn't getting you good enough results.
You struggle being present when you're with friends & family.
You find it hard saying no to stuff, even when it won't move you forwards.
Your energy's often low, making it harder for people to buy into you.
You don't know what 12 months' time looks like.
Get your strategy in place and book a FREE Discovery Call.
Until next time, stay hungry.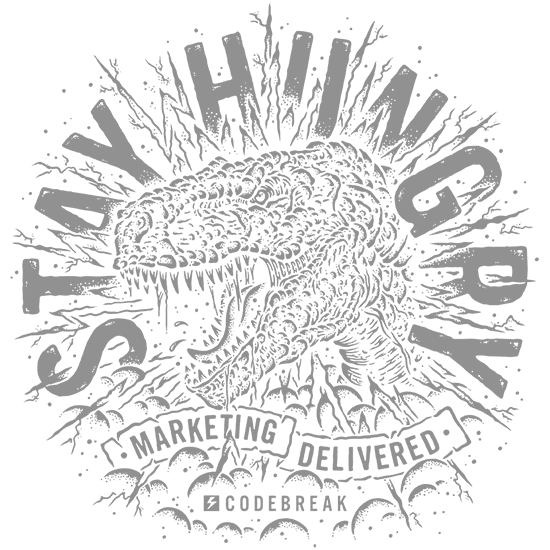 Book your free Discovery Call
This is a call where you tell us about your business goals and we see what Codebreak can do to help.
We'll discuss what's been working well for you when it comes to getting more customers, and what hasn't cut the mustard. How happy you are with your current marketing, who your ideal customer is…. An informal but productive chat about growing, protecting and scaling your business.
It is genuinely a discovery call rather than a mislabelled sales pitch.
If there's a match between what you want and what Codebreak can provide, we'll give you some options.
To help people and have fun