Co-Founder of Codebreak, Joel Stone, Wins QIBA Male Entrepreneur of the Year 2022
Joel Stone, the QIBA Male Entrepreneur of the Year 2022, is a shining example of the power of hard work and dedication to achieving success. As the co-founder of Codebreak, a leading marketing agency based in Shrewsbury, Shropshire, he has co-built a successful business that has helped countless business owners grow their companies.
In this exclusive interview, Joel shares his insights on the importance of the MTS™ Formula, the challenges of running a successful business, and his advice to aspiring entrepreneurs. He also offers an inspiring look at the future of Codebreak and the impact it will have on the marketing industry.
Winning the QIBA Male Entrepreneur of the Year 2022
The QIBA Male Entrepreneur of the Year award is the only male category voted for by the public at the annual Queens in Business Awards. Awarded at a gala event in Kensington, London, Joel went head-to-head with leading male entrepreneurs from the business world.
Joel said, "When my name was read out I couldn't believe it. To win this award in a public vote is truly humbling. However, this is truly a reflection of the team, the Codebreak Crew. All plaudits go to them. I'm a hard taskmaster and we demand a lot of our team and awards like this go to show that the hard work pays off."
Developing the MTS™ Formula
The founders of Codebreak faced the same challenges as many entrepreneurs have, to navigate Covid and turn things around in their favour. Coupled with losing over 80% of their client base when the pandemic struck, drastic changes were necessary.
Despite these challenges, the founders were determined to find a solution that would enable them to market themselves and their clients more effectively and efficiently. Investing thousands in personal and professional development, and creating the MTS™ Formula, a tried-and-true process for marketing and growing a successful business.
"During lockdown we wrote our book, Stay Hungry, our take on a unique formula to drive any business forward. Many opportunities have arisen off the back of that." Joel explained.
Challenges of running a successful business
When asked about the challenges of running a successful business, Joel said, "Websites go down, clients don't pay, and employees leave." These are all valid challenges to running a business, but Joel and his co-founder have learned to overcome these obstacles by sticking to the MTS™ Formula.
"The MTS™ Formula gives us a consistent and sustainable process to work with our clients," he said. "When you have a consistent process, it allows you to have more consistent outcomes." One of the most important aspects of the MTS™ Formula is ethos. Without a well-defined structure, any business will struggle to function effectively and efficiently.
"The ethos that we've found works best for us right now is Stay Hungry," said Joel. "It's a way of structuring your business so that you can consistently generate leads, convert leads into customers, and ensure that you are providing a valuable product or service to your customers."
The future of Codebreak
In the years since the company's inception, Codebreak has grown into one of the leading digital marketing agencies in the UK. As the company continues to expand, Codebreak plans to focus on three core pillars:
Growth: Codebreak will help businesses grow by implementing a digital marketing strategy that includes various forms of digital media, including social media, organic search engine optimization (SEO), paid search engine marketing (SEM), email marketing, and artificial intelligence (AI).
Transformation: Codebreak is dedicated to helping businesses transform their customer experience. Transformation is about more than just providing a quality product or service—it's about doing so in a way that delights customers and makes them feel valued.
Connection: Codebreak aims to help businesses connect with their customers. By building meaningful connections with customers through both traditional and digital channels, brands can create loyal customer bases with long-term growth potential.
Conclusion: Reflection on success and advice for hungry business owners
Joel has learned a lot since the early days of Codebreak. He has taken his knowledge, experience, and challenges and turned them into a set of best practices that he shares with aspiring entrepreneurs. "The biggest piece of advice I can give to any entrepreneur is to understand the power of systems," he said.
"People think that entrepreneurship is all about the big ideas, but it's really about having systems in place to execute those ideas." Successful entrepreneurs understand the importance of having consistent systems in place, and they are committed to constantly improving those systems. "Every business owner should ask themselves, 'What is my customer journey?'" said Joel. "Once you understand that, then you can start to build systems to make sure every part of that journey is consistent."
Joel finished, "Winning Male Entrepreneur of the Year at the Queens in Business Awards is just the start for Codebreak. The marketing plans we have for our clients and for our own business are only just beginning. Watch this space!"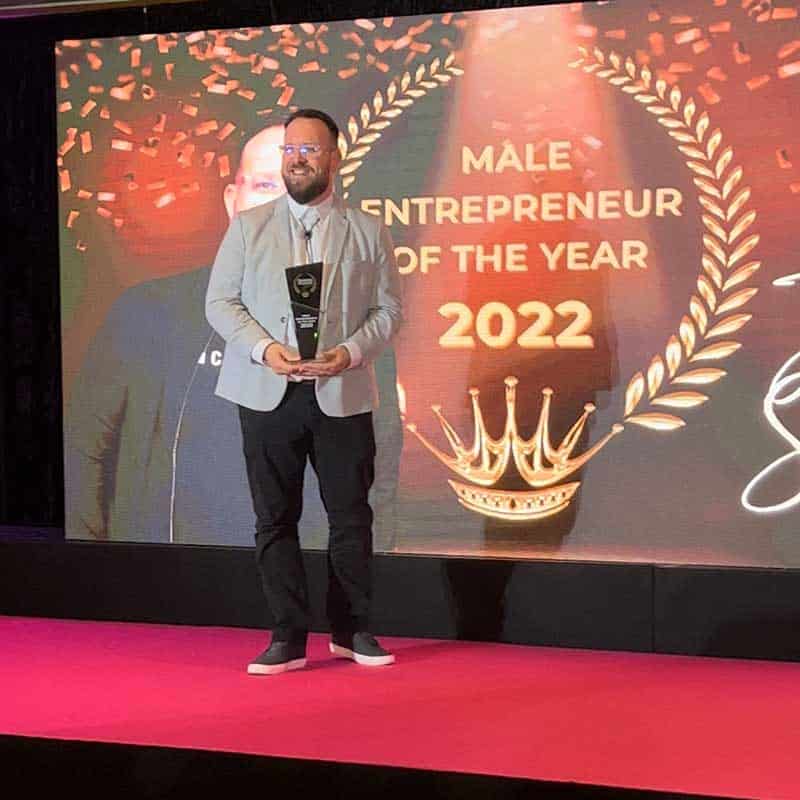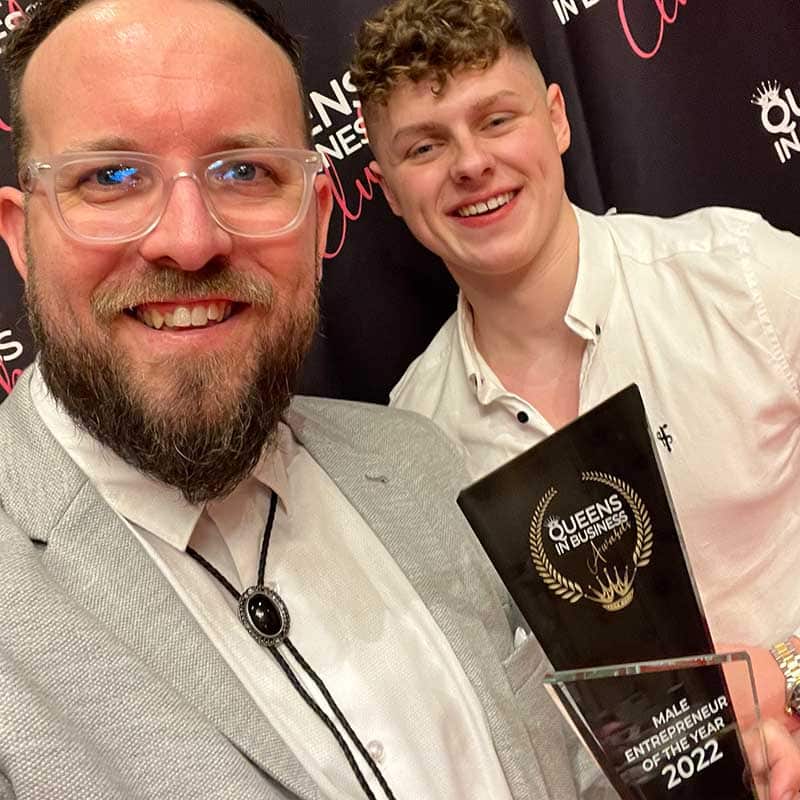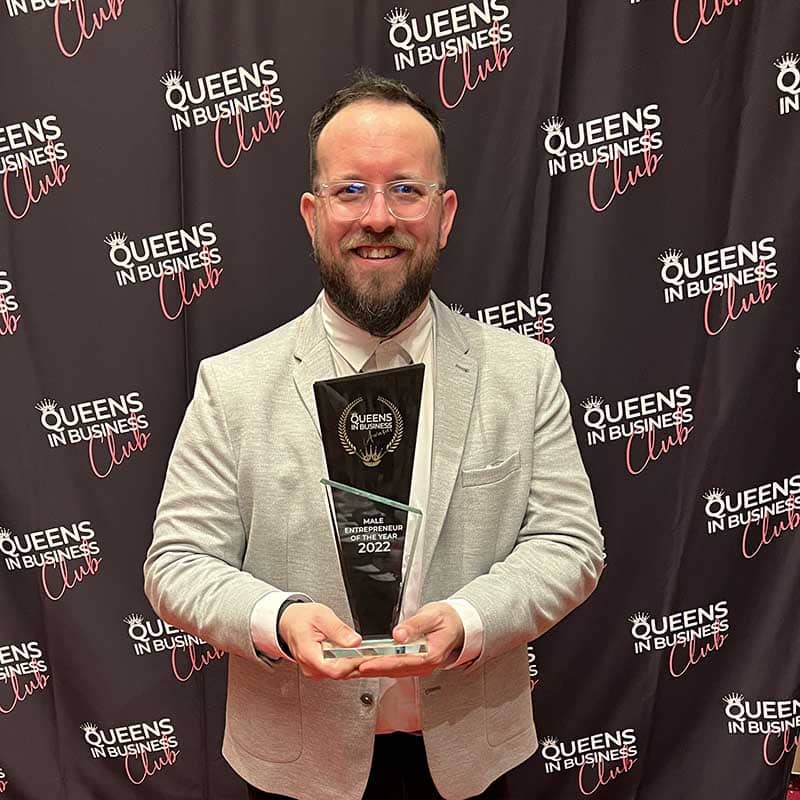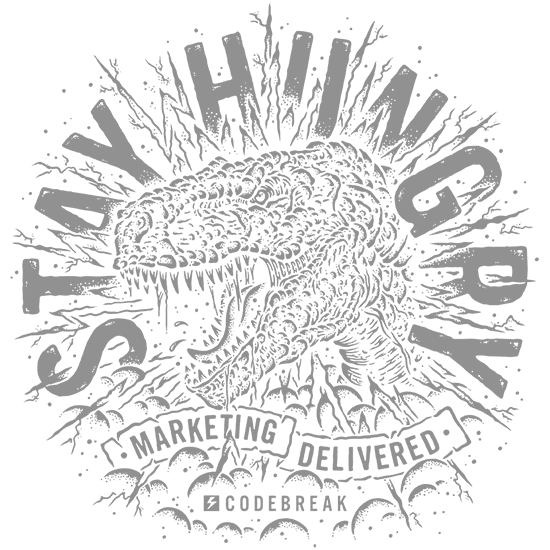 Book your free Discovery Call
This is a call where you tell us about your business goals and we see what Codebreak can do to help.
We'll discuss what's been working well for you when it comes to getting more customers, and what hasn't cut the mustard. How happy you are with your current marketing, who your ideal customer is…. An informal but productive chat about growing, protecting and scaling your business.
It is genuinely a discovery call rather than a mislabelled sales pitch.
If there's a match between what you want and what Codebreak can provide, we'll give you some options.
To help people and have fun