Keep your marketing in-house but get better results from it.
There are two arms here:
Marketing Workshops
There are lots of group training programmes out there. (Codebreak may even be launching their own soon – you heard it here first.)
But right now we're talking bespoke workshops; 1-2-1 training tailored to your specific goals.
Depending on what you need, it could be just an hour on Zoom. Or a half day here at Codebreak HQ.
Pay Per Click ads, organic social media, email marketing, website optimization and more. Practical marketing training to make the till ring. 
Coaching With Andy And Joel
This is more about strategy rather than the day-to-day technicalities of marketing. It is your opportunity to have unlimited access to the both of them for any support & guidance.
It's partly about sharing the knowledge that they've accrued over the years. But it's also learning how to become more focused on what matters most.
When you're "in the zone", you'll get better results in less time. Trouble is, most business owners aren't in the zone enough. They're always getting pulled here, there and everywhere. Dancing to other people's tune.
And and Joel will coach you how to do the right thing… for YOU above anyone else. You have to put on your own oxygen mask first.
Coaching you how to:
✓  Identify what you're working towards and how to get there.
✓  Run amazing Pay Per Click ads.
✓  Become a content-creating machine.
✓  Sell & close the easy & ethical way.
✓  Serve people better and get paid more.
✓  Own your day and feel empowered.
✓  Increase your authority within your industry.
✓  HAVE MORE FUN!
Otherwise, what's the point?!
Founder, The Culinary Medicine College
Managing Director, Optimum Biomedical
Founder, Rebelious Business
What does more time mean to you?
Whether you want a one-off workshop or ongoing coaching, it's about saving you TIME as well as making you money.
Time is the currency of life.
You can't get it back, so making sure you're spending as much of it as possible doing stuff that's productive and/or fun is crucial.
Are you making unnecessary work for yourself with any of your marketing? What are you doing that can be delegated / outsourced / binned off?
When your ads are rocking, how are you taking those leads and enquiries and converting them into sales?
Andy and Joel are Sales & Closing certified, so can help with the final link in the chain. Being able to market but not sell ain't the full picture.
If you want to get better results from your marketing in less time, apply for a free Discovery Call.
Let's go!
Codebreak will be right for you if….
✓  You're prepared to invest in Pay Per Click ads
✓  You're a full-time business owner
✓  You're hungry to get to the next level
✓  You're in this for the long run
✓  You're informal but professional
Codebreak won't be right for you if…
✗  You look at marketing as a necessary evil
✗  Your business is a side hustle
✗  You know everything already
✗  You want your business transformed overnight
✗  You're a d*ck
"
We're getting a return on our investment with Codebreak probably six months earlier than I thought we ever would.
Sean Ryder, Managing Director, Optimum Biomedical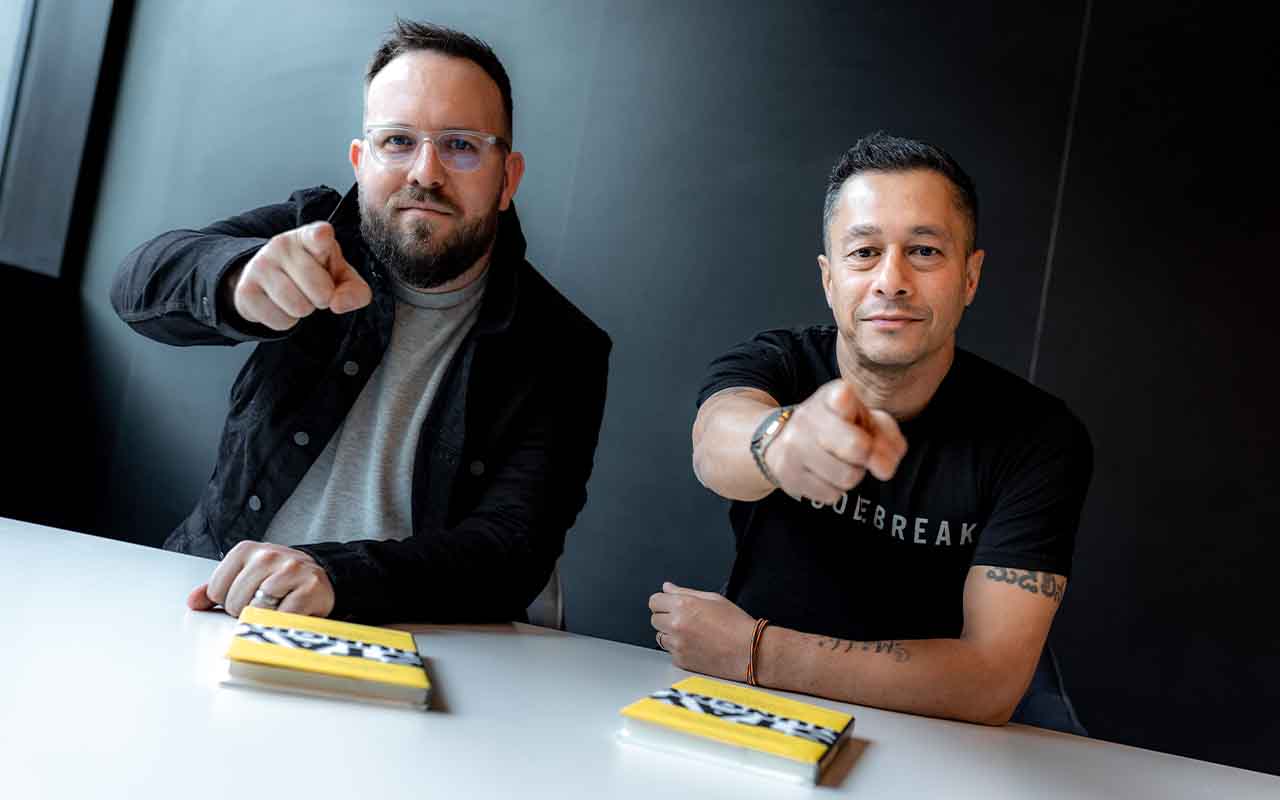 Businesses we've worked with