How Close Are You to Marketing Gold?
Hello. What's going on? Another day of wonder and opportunity. 
Three Feet From Gold is a well-known story.
 It's about a man who headed west in 1800s America to search for gold. His team dug and dug in a mine but eventually gave up and sold the rights to a junk man.
 The junk man spent a few dollars booking a site visit from a mining engineer and gold was found just three feet from where the previous guy had been digging. And the junk man became a millionaire.
You see, gold is within most business owners' grasp. But it requires the double whammy of:
being persistent and investing in the right help.
The good news is – Codebreak can help on both counts.
Because here's the thing – to succeed in business you do need BOTH.
1) We can coach you on getting more sh*t done. More of the right sh*t. Not just any ol' sh*t.
Man, that's a lot of sh*t.
2) We can generate targeted leads for you and work with you on converting them into customers.
The fact is, lots of business owners get pulled here, there and everywhere. There's no strategy.
Even if they're mining in the right place, they're not there long enough. The end result is overwhelm and an empty bank account.
So if you need better focus and more customers, take the first step and apply for a free Discovery Call. Tell me about your goals and challenges and I'll give you some action points to consider based on over 25 years' experience.
If there's a good fit on the call, the next step is coming to one of our group workshops or a 1-2-1 strategy session.
Like the truth, the gold is out there.
Apply for your free Discovery Call today.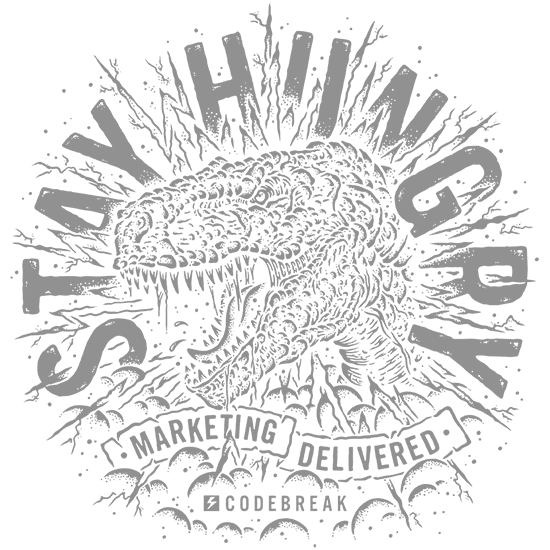 Book your free Discovery Call
This is a call where you tell us about your business goals and we see what Codebreak can do to help.
We'll discuss what's been working well for you when it comes to getting more customers, and what hasn't cut the mustard. How happy you are with your current marketing, who your ideal customer is…. An informal but productive chat about growing, protecting and scaling your business.
It is genuinely a discovery call rather than a mislabelled sales pitch.
If there's a match between what you want and what Codebreak can provide, we'll give you some options.
To help people and have fun