How to Get More of the Right Sh*t Done
Hello. What's going on? Another day of wonder and opportunity. 
Yesterday, I took Emma and the girls shopping in Birmingham.
They came back with lots of clothes and shoes. I came back with the receipt from lunch. Sounds about right!
It was just a day shopping. Nothing big, I appreciate. But it was the first day of half term and we had a laugh together.
Ultimately, we went because Emma and I had put it in the diary between Christmas and New Year, when we were planning Q1.
What do we want to do and when?
Otherwise, it might not ever happen. Or it would happen last minute and I might not be able to go because of work.
My question to you is – what have you got planned for the next few weeks?
What are you going to do to move you forward?
Where are you going to go?
With whom?
It doesn't have to involve money, by the way. A wiser person than me told me that most magic moments don't involve money.
What gets written down gets done.
Here's one of the harshest truths – if you don't own your day, someone else will.
Planning, prioritising, journalling… can reap a heap of rewards. From landing new customers to a simple shopping trip.
If you're dancing too much to other people's tunes and could benefit from more structure to get more of the right sh*t done, book a FREE Discovery Call and we can get a conversation organised.
Bounce some ideas around on marketing & mindset techniques that have worked well for our coaching clients as well as ourselves.
Until next time, stay hungry.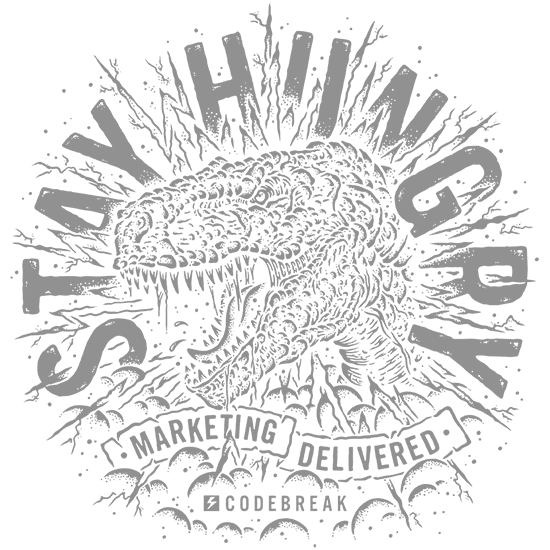 Book your free Discovery Call
This is a call where you tell us about your business goals and we see what Codebreak can do to help.
We'll discuss what's been working well for you when it comes to getting more customers, and what hasn't cut the mustard. How happy you are with your current marketing, who your ideal customer is…. An informal but productive chat about growing, protecting and scaling your business.
It is genuinely a discovery call rather than a mislabelled sales pitch.
If there's a match between what you want and what Codebreak can provide, we'll give you some options.
To help people and have fun