How to Increase Your Fees
Hello. What's going on? Another day of wonder and opportunity. 
We had a supplier tell us he was putting up his prices. Why?
Because he worked from home and the cost of his energy bills had gone up. Guess what?
My energy bills have gone up too! At home and at the office!
Your bills going up is not your customers' problem.
If you want to increase your fees, there are two better routes to consider.
1) By delivering more value now vs. when a customer originally signed up.
If you're delivering more value, you can charge more.
Now, some people won't want the additional value and additional fees. They'll want to stay as they are.
But it's a case of you not offering that original service anymore, which is your right as long as you've given notice within your Ts & Cs.
2) By putting up your fees yearly as standard, regardless of what's going on in the world.
My chiropractor does this well. Every December, a notice goes up in his waiting area saying that on January 1st, his fees are increasing.
It's always a nominal amount and happens every year, without fail.
The compound effect. Again, some people won't like that.
They don't want to ever pay more for anything.
And that's OK.
When you increase your fees, you may lose a few customers.
But, unless you did something silly like double your fees, it really will be a few, so you'll still be in the black.
Fewer customers to look after and more money?! That might be your dream!
Here's a scary thing. Did you know that if you never put up your fees, in 15 years' time your revenue will be worth half of what it is now.
But many of us don't increase our fees because of fear.
We absorb increasing costs everywhere else, which means at the end of the day there is less money in our wallets.
My chiropractor has the right idea. Nominal increases, yearly.
Remember what Warren Buffett says: "If you've got to have a prayer session before raising the price by 10%, you've got a terrible business."
Looking at your fees and the money you may already be leaving on the table is just one part of Codebreak's introductory MTS™ Session.
Where we dive into your business and work out a 12-month growth strategy and actionable game plan.
Want to find out whether the session will be right for you? Book a free Discovery Call with Martha or Evie.
 Until next time, stay hungry.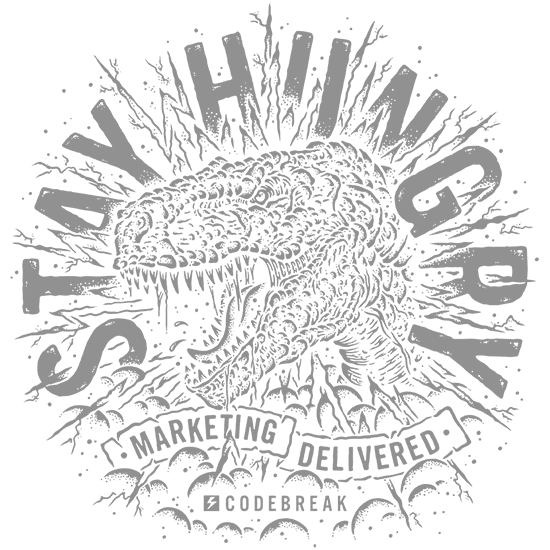 Book your free Discovery Call
This is a call where you tell us about your business goals and we see what Codebreak can do to help.
We'll discuss what's been working well for you when it comes to getting more customers, and what hasn't cut the mustard. How happy you are with your current marketing, who your ideal customer is…. An informal but productive chat about growing, protecting and scaling your business.
It is genuinely a discovery call rather than a mislabelled sales pitch.
If there's a match between what you want and what Codebreak can provide, we'll give you some options.
To help people and have fun