Is Your Marketing Cutting Through the Noise?
Hello. What's going on? Another day of wonder and opportunity. 
Me and my family took mum out for lunch at the weekend as it was her birthday.
I must have been feeling generous as I took the mother-in-law too.
Double trouble.
But they behaved for once and a good time was had by all.
What was weird was that I didn't have to shout.
Because both mum and mum-in-law were wearing their new hearing aids.
They are over-the-moon with them but here's the interesting thing – they don't wear them all the time…
…because they'd forgotten how noisy the world is! It's almost too much for them.
As business owners and marketers, we always need to remember how much noise there is out there.
We may get dulled to it but there's a lot of shouting and clutter to cut through if we want to stay front-of-mind with the people most likely to buy off us.
You may have an awesome product or service.
But tweeting about it once a week and writing a blog once a month won't cut the mustard. You'll be whispering into the wind.
Some business owners are OK with sticking their head above the parapet, speaking more loudly and more often about what they do, who for and why.
Others aren't. It's just not their bag.
Codebreak can help either way.
We can coach you to get better results yourself, or we can do the work for you.
If you're not getting what you want out of business – whatever that looks like to you, book a free Discovery Call to get a conversation started. 
Until next time, stay hungry.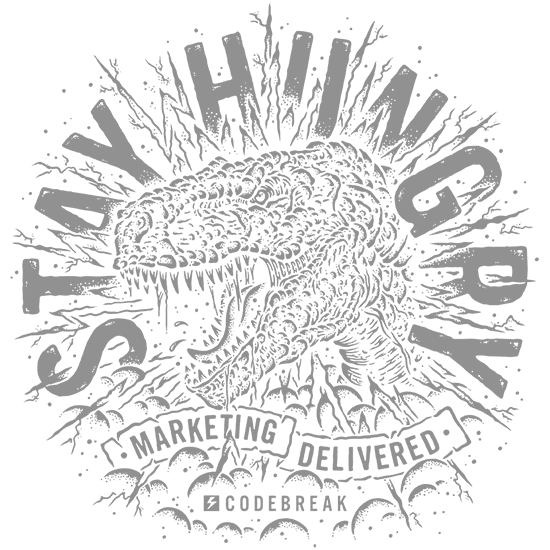 Book your free Discovery Call
This is a call where you tell us about your business goals and we see what Codebreak can do to help.
We'll discuss what's been working well for you when it comes to getting more customers, and what hasn't cut the mustard. How happy you are with your current marketing, who your ideal customer is…. An informal but productive chat about growing, protecting and scaling your business.
It is genuinely a discovery call rather than a mislabelled sales pitch.
If there's a match between what you want and what Codebreak can provide, we'll give you some options.
To help people and have fun