Marketing Action Over Procrastination
Hello. What's going on? Another day of wonder and opportunity. 
At the time of filming, I'm days away from running the London Marathon.
My first ever marathon. Probably my last.
Unsurprisingly, the training's been hard. Hard but good.
No matter what happens on Sunday, I know I'll have trained right.
It's amazing what you can do when you have a plan.
It gives you three things:
1. It gives you structure towards a fixed outcome. So you know what you're doing and when, which moves you forward in a straight line. OK, a much straighter line than before. Life ain't perfect.
2. It also gives you positive tasks to focus on. So you've got less time to focus on the sh*t. Less time to worry. Remember – worrying doesn't solve anything.
3. The right plan will push you out of your comfort zone. Ultimately, that's where growth lies. If everything is always warm and fluffy, you won't realise your full potential.
So… do you have a business growth plan?
If your answer is, "No," or, "Er, sort of," apply for a free Discovery Call.
Ask any questions you like about the work that myself, Joel and the team do to help business owners make progress.
Specifically business owners stuck between six and seven figures.
We'll work with you on a plan that will give you more clarity on where to spend your time, energy and money.
Action, not procrastination.
Until next time, stay hungry.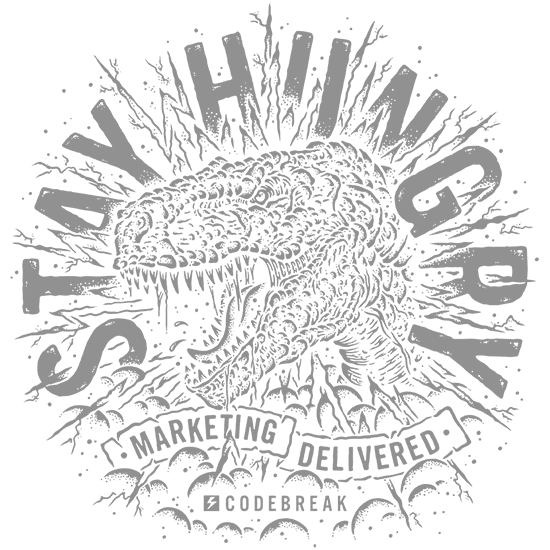 Book your free Discovery Call
This is a call where you tell us about your business goals and we see what Codebreak can do to help.
We'll discuss what's been working well for you when it comes to getting more customers, and what hasn't cut the mustard. How happy you are with your current marketing, who your ideal customer is…. An informal but productive chat about growing, protecting and scaling your business.
It is genuinely a discovery call rather than a mislabelled sales pitch.
If there's a match between what you want and what Codebreak can provide, we'll give you some options.
To help people and have fun