Hello. What's going on? Another day of wonder and opportunity. 
I ran a half marathon yesterday. 2.5 hours, so Kipchoge isn't going to be sh*tting himself. But still. All part of the London Marathon training plan.
For months after tearing my knee ligaments in a judo match, I struggled with pain.
Then I took up (gentle) running, which helped. I started mixing up the running surfaces… and that's when my knee got much better.
Mostly road, but also some trails and some treadmill.
Apparently the different surfaces "train" different little tendons, making you stronger overall. (Caveat: not a doctor.)
Amazing marathon runner Paula Radcliffe did lots of her training on the trails.
Mixing it up – that's key to success in most things.
In marketing, have one main focus but supplement it with other platforms to move you faster towards getting more enquiries.
Maybe that main focus for you is Facebook Ads. They work a dream, give you a big Return On Investment, so you give that lots of attention.
But not your sole attention.
Run a few TikTok Ads, some direct mail, SEO, email marketing… all working in harmony.
Because a successful marketing strategy will always be holistic.
Get in front of people from multiple angles, making them more likely to take action.
It also spreads the risk, of course. Someone sees your Facebook Ad, then a piece of direct mail lands on their doorstep. Then an email arrives. Then your website pops up in a Google search. Etc.
You can't be everywhere – there comes a point where you'll just be diluting your offering, not to mention running around like a headless chicken – but consider having at least four pillars supporting your roof.
I know what four work the best in Codebreak's MTS™ formula if you're interested in more growth and less bullsh*t.
Want to talk? Book a free Discovery Call.
Until next time, stay hungry.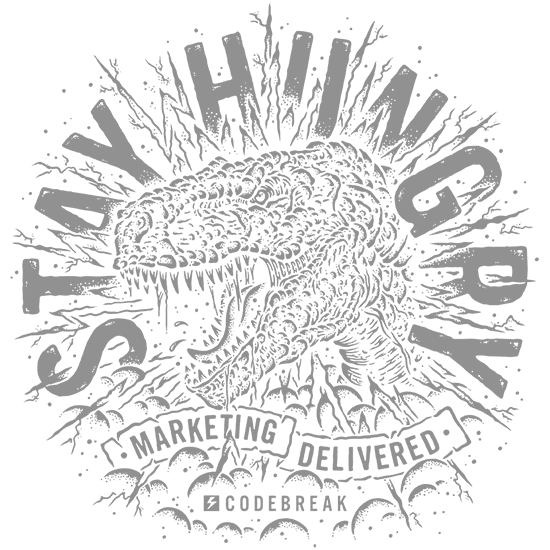 Book your free Discovery Call
This is a call where you tell us about your business goals and we see what Codebreak can do to help.
We'll discuss what's been working well for you when it comes to getting more customers, and what hasn't cut the mustard. How happy you are with your current marketing, who your ideal customer is…. An informal but productive chat about growing, protecting and scaling your business.
It is genuinely a discovery call rather than a mislabelled sales pitch.
If there's a match between what you want and what Codebreak can provide, we'll give you some options.
To help people and have fun