Not All Marketing Support is Equal
Hello. What's going on? Another day of wonder and opportunity. 
The London Marathon is done!
I don't think I've ever been so glad!
As great as the vibe is running around London, the fact is… it's a bl00dy long way and I was in pain for about 1/3 of it!
But it was all for a good cause and something to tick off the bucket list.
One thing's for sure – I couldn't have finished it without support. Joel and the rest of the Codebreak crew, my family and friends.
Because training can be lonely.
Running a business can be lonely too.
And who do you turn to for support?
The right support. Not any ol' support.
Remember, everyone is an expert with other people's businesses.
The fact is, some folk aren't qualified to give you the right advice.
Have they got a proven track record of successfully owning & running a business?
Do they continually invest into their learning?
If not, maybe take their advice with a pinch of salt.
They mean well, of course.
But heeding business growth advice off someone who hasn't been in the trenches is a recipe for disaster.
Now, Codebreak may be perfect for supporting & coaching you.
We've got the experience and we've definitely been in the trenches.
We've got the scars to prove it. But we might not be right for you.
There's only one way to find out.
So, if you'd value professional, accredited marketing & mindset support, book your free Discovery Call.
Until next time, stay hungry!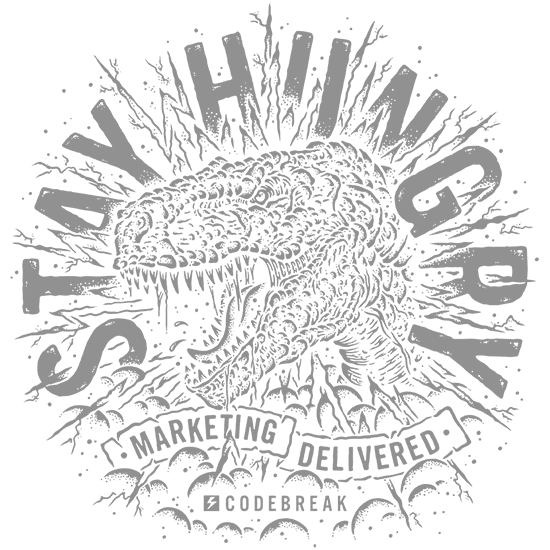 Book your free Discovery Call
This is a call where you tell us about your business goals and we see what Codebreak can do to help.
We'll discuss what's been working well for you when it comes to getting more customers, and what hasn't cut the mustard. How happy you are with your current marketing, who your ideal customer is…. An informal but productive chat about growing, protecting and scaling your business.
It is genuinely a discovery call rather than a mislabelled sales pitch.
If there's a match between what you want and what Codebreak can provide, we'll give you some options.
To help people and have fun