Overwhelm For Six Figure Business Owners
Hello. What's going on? Another day of wonder and opportunity. 
What's the most common excuse for not getting more done?
Of course, it's: "There's not enough hours in the day…."
Magicking more time out of thin air is the solution to everything.
If only there were more hours in the day, I could:
Get more customers.
Lose fewer customers.
Recruit admin help.
Go on more holidays.
Start dating Jennifer Lopez etc.
And
When of course the reality is – we all have the same number of hours in the day.
It's what we do with that time that allows us to make more of an impact.
Trouble is, as you grow, especially if you're between six and seven figures… you get dragged into too much of the wrong stuff.
Everyone and everything wants a piece of you.
Staff.
Suppliers.
Admin.
Systems.
The end result is you running around, your customer acquisition & retention is all over the shop and you're OVERWHELMED.
But when you can give attention to more of the right stuff, you'll get off that hamster wheel.
Big picture thinking like:
Marketing.
Learning.
Socialising.
Experiencing.
So you look in your calendar in the morning and think, "Yes, this will be a good day."
Rather than, "Oh, it's another day of spreadsheets and phone calls to HR."
Becoming more productive plays a big part in our 1-2-1 coaching programme.
Giving structure to your focus so you can move forward personally and professionally.
If you're stuck in the circle of doom, working harder and harder with not enough to show for it, book a FREE Discovery Call today.
As always, stay hungry.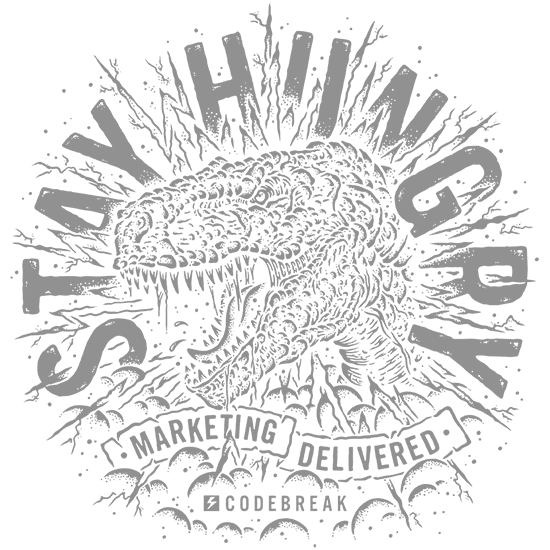 Book your free Discovery Call
This is a call where you tell us about your business goals and we see what Codebreak can do to help.
We'll discuss what's been working well for you when it comes to getting more customers, and what hasn't cut the mustard. How happy you are with your current marketing, who your ideal customer is…. An informal but productive chat about growing, protecting and scaling your business.
It is genuinely a discovery call rather than a mislabelled sales pitch.
If there's a match between what you want and what Codebreak can provide, we'll give you some options.
To help people and have fun