Style Over Substance is Rife in Marketing
Hello. What's going on? Another day of wonder and opportunity. 
I went on a run yesterday. 
It was great to be out there in the fresh air. But, if there's one thing that can spoil a run for me, it's seeing litter everywhere.
I've never understood littering, even as a kid.
I mean, what's the payoff?
Why throw your sh*t out of the car rather than take it home?
I'll stop ranting but in summary – people who litter are selfish. And in my eyes that's about as ugly as you can get.
It doesn't matter how pretty someone is on the outside! They're style over substance.
Which is what I want to talk about. Because style over substance is everywhere when it comes to marketing.
It doesn't matter how pretty your branding is, your website, your photos….
If that's not backed up by a clear conveyance of your values and why you do what you do, you won't convert as many prospects as you should nor retain as many customers as you should.
The mad thing is – hardly anyone knows this. They're too busy making their logo bigger and fiddling with portrait mode.
So there's a massive opportunity for you.
The solution boils down to i) knowing what you stand for, and ii) how good you are at copywriting.
Just because a business owner can write doesn't mean they can write commercially.
How something looks will be the hook, the thing that stops the scroll. So design IS important.
But people will only do what you want them to do, i.e. take action, if the copy's right.
Writing killer copy is just one of the things we coach business owners on. Website copy, ads, blogs, emails… the whole shebang.
Better copy = more sales. 
Remember – 'style' buys the food. But it's 'substance' that puts it on the table.
Could coaching be right for you? Book a free Discovery Call to find out.
Until next time, stay hungry.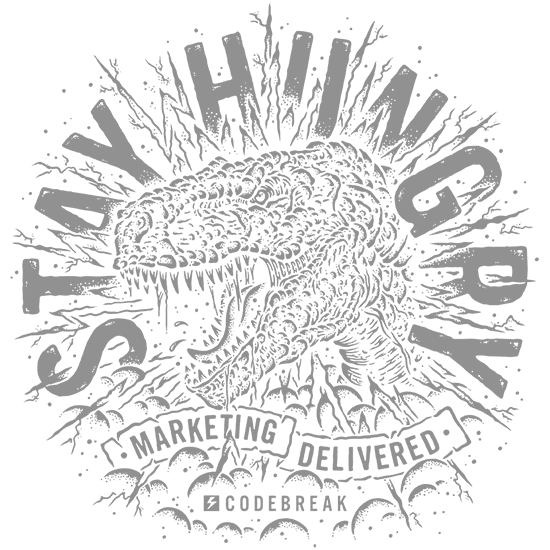 Book your free Discovery Call
This is a call where you tell us about your business goals and we see what Codebreak can do to help.
We'll discuss what's been working well for you when it comes to getting more customers, and what hasn't cut the mustard. How happy you are with your current marketing, who your ideal customer is…. An informal but productive chat about growing, protecting and scaling your business.
It is genuinely a discovery call rather than a mislabelled sales pitch.
If there's a match between what you want and what Codebreak can provide, we'll give you some options.
To help people and have fun