The Day I Quit Breakfast Networking
Hello. What's going on? Another day of wonder and opportunity. 
I remember the day I quit breakfast networking.
It was when a lady sang her one-minute elevator pitch in a gospel style.
It wasn't the right place for me, mentally, anymore. I needed to feel inspired, not like I was in a bad episode of The X Factor.
The annoying thing was, besides other people clapping along, I'd been thinking about leaving for a while.
But I hadn't because networking was something I'd done since Day One. It was a part of my week.
Even though it hadn't brought in any business for ages, I was still doing it because it might.
Luckily, I remembered the six words that will kill any business:
We've always done it this way.
Just because something used to work doesn't mean it will work forever.
Things change. You've got to adapt accordingly. You know what Charles Darwin said will happen if you don't.
And that decision can be hard sometimes. Like leaving a networking group you've been loyal to for years.
So my question to you is: what are you doing in your business where you've never considered an alternative simply because you've always done it that way?
If one of the things is in your marketing, be mindful as you only need one weak link for the chain to break. And that's money down the drain.
A strategy session with Joel or I could be just the ticket.
Email hello@codebreak.co.uk and the legendary Emma will send you some free info.
Until next time, stay hungry.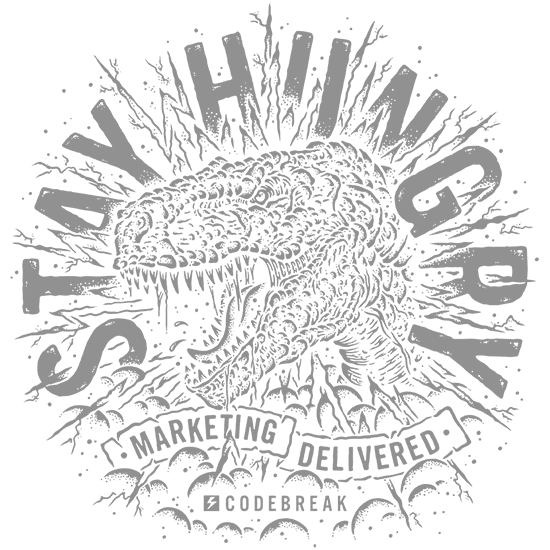 Book your free Discovery Call
This is a call where you tell us about your business goals and we see what Codebreak can do to help.
We'll discuss what's been working well for you when it comes to getting more customers, and what hasn't cut the mustard. How happy you are with your current marketing, who your ideal customer is…. An informal but productive chat about growing, protecting and scaling your business.
It is genuinely a discovery call rather than a mislabelled sales pitch.
If there's a match between what you want and what Codebreak can provide, we'll give you some options.
To help people and have fun