There's Still Time to Smash Q1
Hello. What's going on? Another day of wonder and opportunity. 
Me and the family took the dogs for a walk yesterday at our nearest National Trust place.
It was just a walk.
Not a 5-star week in Dubai. Business class, obvs. That's the only way to get to Dubai according to Instagram.
Again, just a walk.
And it was BRILLIANT.
Phones away, talking about life, the universe and everything. 
Now, here's the thing. I'd already walked the dogs that morning, then gone on a run with Emma. I could have easily just vegged on the sofa.
But the walk had been put in the diary at the beginning of Q1. "A family walk away from home."
If we hadn't put it in the diary, would we have gone?
Be spontaneous sometimes, sure, but consider that things are more likely to happen if you get them diarised.
So what's happening with you this quarter? Do you know what you want to do?
Where you want to go?
Who with?
Often, your best "magic moments" don't even involve money. Like a family walk.
Of course, a lot of things DO require dosh.
So how's your business performing this quarter? Are your measurables on track? Do you know what your measurables are?
If you're now thinking, "Oh sh*t," that's OK. There's still time to smash Q1.
I'll be sharing top tips on getting more done. How to prioritise your time better. Have more fun, get more customers.
If you want fluff and rainbows, the masterclass won't be for you.
If you want to make sh*t happen, drop me a DM and I'll send you the link.
Until next time, stay hungry.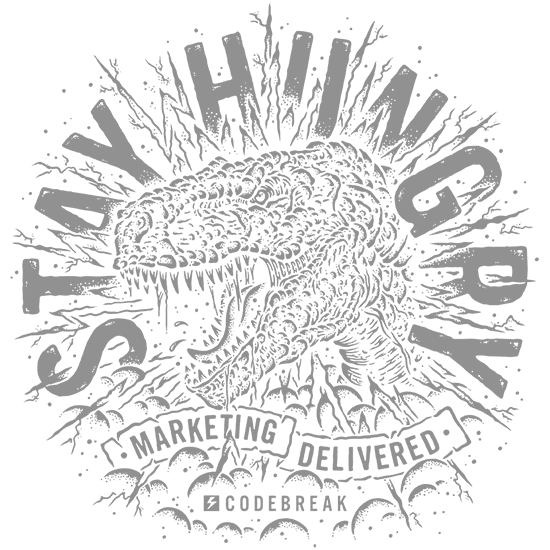 Book your free Discovery Call
This is a call where you tell us about your business goals and we see what Codebreak can do to help.
We'll discuss what's been working well for you when it comes to getting more customers, and what hasn't cut the mustard. How happy you are with your current marketing, who your ideal customer is…. An informal but productive chat about growing, protecting and scaling your business.
It is genuinely a discovery call rather than a mislabelled sales pitch.
If there's a match between what you want and what Codebreak can provide, we'll give you some options.
To help people and have fun