Why A Growing Business Owner Needs An Assistant
Hello. What's going on? Another day of wonder and opportunity. 
Today's killer line – if you haven't got an assistant, you are one. Harsh… but fair if you're growing & scaling a business.
When I started out, back in 1883, I did everything in the business.
Made 100 calls a day. Knocked on doors. Answered the phone. Sent emails. Sorted IT. The books. Again, everything.
BUT YOU CAN'T DO EVERYTHING FOREVER.
That's how you burn out.
Or, if you don't burn out, you certainly won't realise your full potential.
You gotta invest.
First, in systems & processes.
Second, in people.
Without Annie in our team, I'd be lost.
She's in charge of my diary and emails. She organises photoshoots. Liaises with our podcast agency. Files receipts. Keeps the office spick and span. Welcomes visitors. The list goes on.
If you're doing jobs you shouldn't be doing, even though they seem little… "It won't take much time…" "It's just quicker if I do it…" … the compound effect will damage your productivity.
You'll triumph by focusing on the big picture stuff.
The tasks that move you forward and excite you.
If you look at your diary for the week, are the things you've got to do mostly red or green?
Red = don't make you money and/or boring.
Green = do make you money and/or fun.
You want to look in your diary and be energised, right?!
Remember, if it's not a HELL YEAH it's a F*CK NO.
So, looking at your task list – what do you need to delegate, outsource or bin?
Productivity is just one of the areas we work on with clients.
If you know you'd benefit from coaching & accountability, book your free Discovery Call today.
Until next time, stay hungry.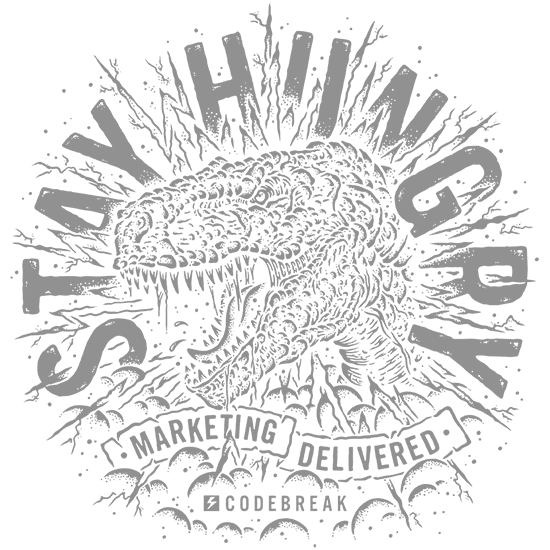 Book your free Discovery Call
This is a call where you tell us about your business goals and we see what Codebreak can do to help.
We'll discuss what's been working well for you when it comes to getting more customers, and what hasn't cut the mustard. How happy you are with your current marketing, who your ideal customer is…. An informal but productive chat about growing, protecting and scaling your business.
It is genuinely a discovery call rather than a mislabelled sales pitch.
If there's a match between what you want and what Codebreak can provide, we'll give you some options.
To help people and have fun