Does Your Marketing Sound Like Everyone Else's?
Hey, gang. Welcome to another quick video about getting more customers through better marketing and better thinking.
I've just got back from sunny Spain.
And I do mean sunny.
It was 32º all the live long day.
Which was fine for me and Emma. But for our girls…? Not so much.
"I'm sick of sweat dripping down my back," was how Maddie put it.
They had a good time, don't get me wrong.
But were also happy to come home to 16º and rain.
My point is – you're never going to please everyone.
Yet so many business owners try to please everyone in their marketing.
They write super safe, middle-of-the-road content, so that it doesn't offend anybody.
It's dry and technical, under the guise of wanting to come across as "professional".
There's another word for it – BORING!
Again, you're never going to please everyone no matter what you say and do… so you may as well be truer to yourself and stand out!
Otherwise, you'll sound like everyone else.
Which is the first way to get dragged into a bidding war and a race to the bottom.
Here's what I may be able to offer you, free of charge.
If you think your website content may look, feel and sound like your competitors', DM the word "WEBSITE" to us us on our Instagram @codebreakcrew
If we have availability, the guys will conduct a complimentary audit for you.
They'll then arrange a call with you to give you topline pointers on how you can make your website more impactful.
You'll attract more of the right customers when it's clear you're different.
You may p*ss off a few people but hey they were never going to buy off you anyway.
Remember the words of Rob Moore, who's been on our podcast twice now – if you try to appeal to everyone you'll appeal to no one.
Until next time, stay hungry.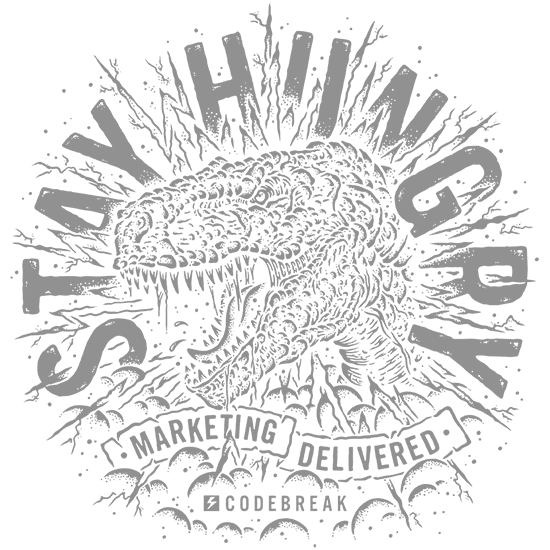 Book your free Discovery Call
This is a call where you tell us about your business goals and we see what Codebreak can do to help.
We'll discuss what's been working well for you when it comes to getting more customers, and what hasn't cut the mustard. How happy you are with your current marketing, who your ideal customer is…. An informal but productive chat about growing, protecting and scaling your business.
It is genuinely a discovery call rather than a mislabelled sales pitch.
If there's a match between what you want and what Codebreak can provide, we'll give you some options.
To help people and have fun