Growing Your Business When "No One's Spending"
Hey, everyone, and welcome to another episode of Stay Hungry. Getting more customers for small business owners through digital marketing.
If you've been getting obsessed with the news, this video's for you.
Whether it's conflicts, pandemics or recessions, the news always needs something shit to focus on and sell ad space.
So my first tip is simple – read less news. If that's how you start your day, reading depressing stuff, you're definitely not going to get into the right frame of mind to attack the day.
Second tip is this – remember that there IS still money passing around the economy, regardless of what's going on at the moment. It might be moving more slowly, but it's there.
A weekend in London reminded me of that. Whether it was in bars, restaurants, sandwich shops, clothes stores… people were still handing money over… on stuff they didn't even need!
Thirdly – consider stop listening to the naysayers as well as the news. You know, the armchair critics, Tracey in Telford, the people who've got nothing better to do than moan.
If you get dragged into their pity party, you'll find it hard to escape. And then, one day, you'll find yourself blaming the sunflower oil shortage on the downturn of your law firm's revenue.
I'm not saying bury your head in the sand. Be aware of what's happening in the world. But you can only control the controllables. So what do you need to do in your business if there's a challenge? A real challenge, not a perceived one. You adapt and you overcome, right? You work harder and smarter. That is taking action rather than whining and worrying.
Worrying doesn't do any good because it doesn't solve anything. Focus that energy elsewhere. Focus that energy on being a fucking badass.
If you're struggling with adapting your marketing, do reach out. Whether that's coaching or done-for-you, Codebreak is here to help.
Book a free call today!
Until next time, stay hungry.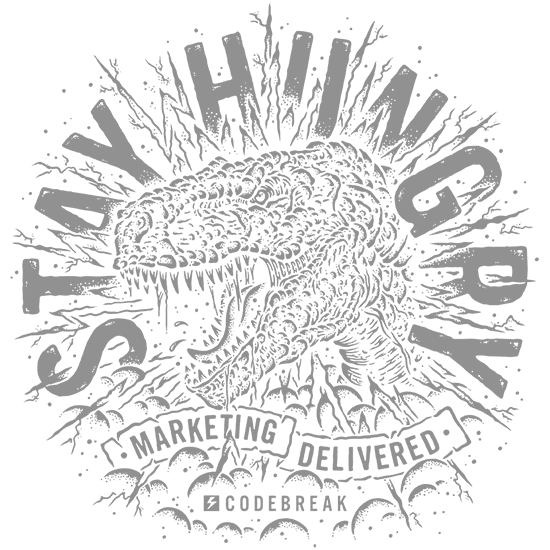 Book your free Discovery Call
This is a call where you tell us about your business goals and we see what Codebreak can do to help.
We'll discuss what's been working well for you when it comes to getting more customers, and what hasn't cut the mustard. How happy you are with your current marketing, who your ideal customer is…. An informal but productive chat about growing, protecting and scaling your business.
It is genuinely a discovery call rather than a mislabelled sales pitch.
If there's a match between what you want and what Codebreak can provide, we'll give you some options.
To help people and have fun