Making Your Messaging More Effective
Hello, welcome to another day of wonder and opportunity. And another vid about getting more customers for hungry business owners through digital marketing. 
I've talked about the three Ms before:
 
Market ~ Message ~ Media 

You need all three for your marketing to work. Not two. All three. 

But I haven't talked about the three Ws before. And they're just as important.
 
Getting across in your marketing: 

What you do 
Why you do it 
Who for 
Do people in your community know what you do? Could they tell their mates in a line or two or might they umm and ahh and make you sound like your competitors? 
Do they know your purpose, why you put yourself through the challenges of being a business owner? Or might they think you're just in it for the money? 
And do they know who you're actually targeting? Is it people like them or might they think you're after anyone with a pulse and a cheque book? 
When you're clear on your three Ws, your prospects will be more likely to turn into customers – and the right sort of customers. 
Not the tyre-kickers and time vampires. 
Urgh. 
Folk who want to beat you down on price and mess you about. 
This is also why you never talk about your 'how'. 
How you get results for your customers. 
That's your secret sauce. 
When you tell people your processes, that allows them to go to your competitors and compare apples with apples. 
"Er, Andy, how exactly do you and Joel get such low costs per click when you run Facebook Ads?" 
"Through our MTS™ formula." 
"What's that then?" 
"That's my business." 
OK, I wouldn't be so blunt. But I wouldn't tell them. 
Remember – when you're explaining, you're not selling. 
Bring it back to the what, why and who. A prospect wanting to know the 'how' should get your alarm bells ringing like Quasimodo on speed.
 
If you'd like to make your marketing more focused, book a free Discovery Call.

Until next time, stay hungry.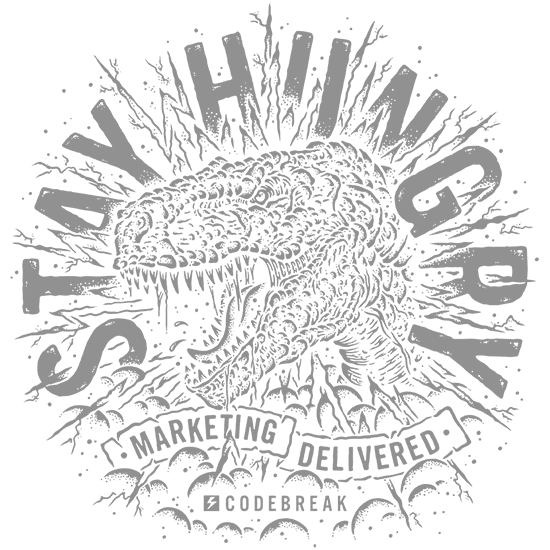 Book your free Discovery Call
This is a call where you tell us about your business goals and we see what Codebreak can do to help.
We'll discuss what's been working well for you when it comes to getting more customers, and what hasn't cut the mustard. How happy you are with your current marketing, who your ideal customer is…. An informal but productive chat about growing, protecting and scaling your business.
It is genuinely a discovery call rather than a mislabelled sales pitch.
If there's a match between what you want and what Codebreak can provide, we'll give you some options.
To help people and have fun